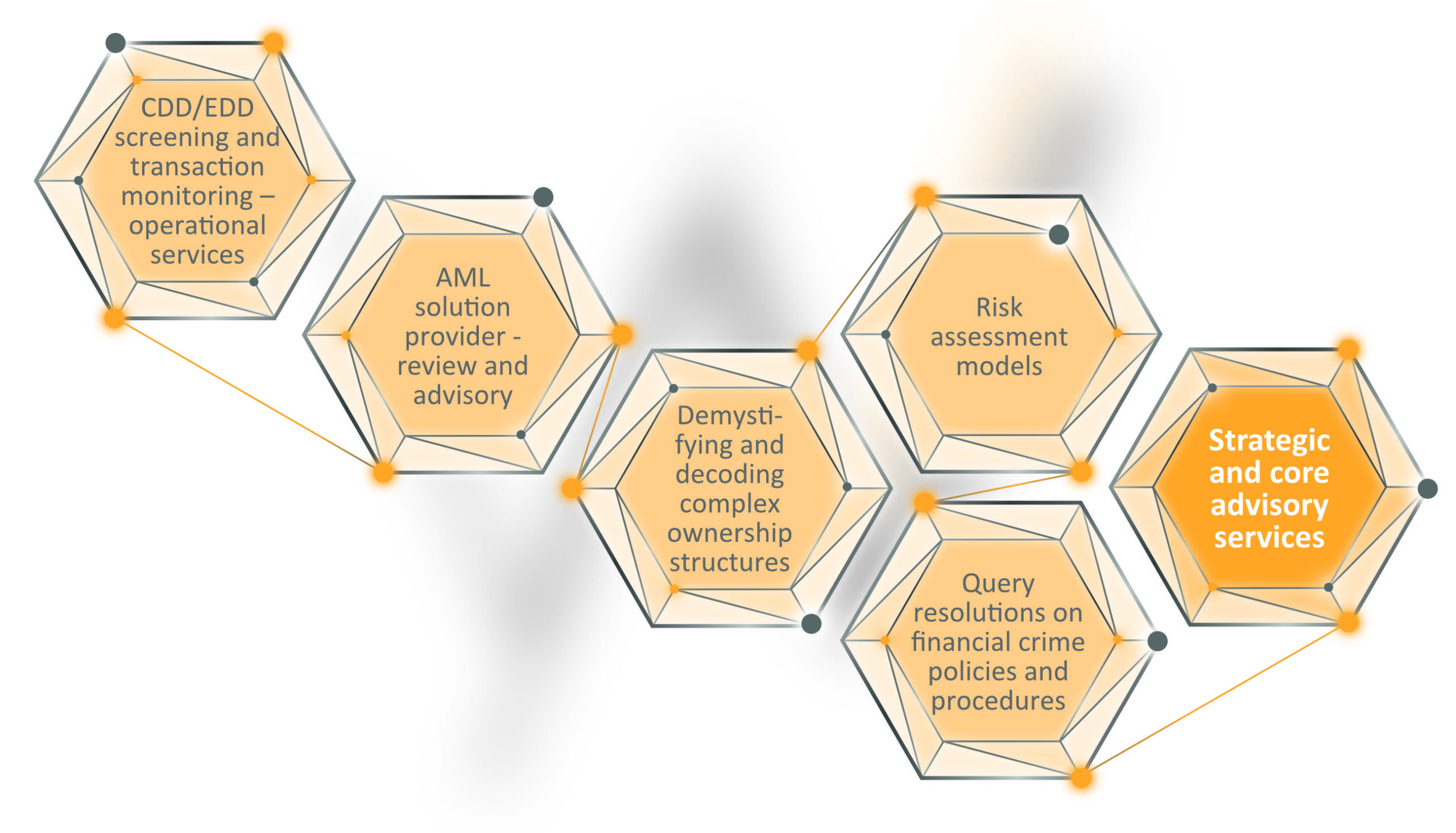 Risk assessment models
Custom made risk assessment analysis and design model prepared in line with client's customer types and their risk control capacity. This feature includes end to end solutions – from analysis, implementation to testing, quality check and go-live phase.
Query resolutions on Financial Crime policy & procedures
Curated advisory services provided while acting as a middleman between Operations teams & Strategic Compliance. We will breakdown AML policy and procedures to Your Operation teams, help resolve day-to-day queries, reduce foot traffic to Your Compliance teams and help setting up new policy updates to relevant Operations Teams.
Demystifying & decoding complex ownership structures
We as subject matter experts with high caliber will provide expertise in complex ownership areas such as different entity structures, ownership and UBO identification, identification and implementation in setting up of different corporate structures as per the transaction requirements, while complying with applicable jurisdictional laws. All with the partnership with relevant Compliance functions driven by our experts.
AML Solution providers - Review and advisory services
Selection of service providers is often manual and time-consuming process to decide, study and or look for an upgrade. Our team will conduct detailed study to understand Your AML obligations and requirements to provide effective multiple choices of best service providers for Your needs. This is a specialized program catering to the specific client separately and tailored according to client's needs.
CDD/EDD, Screening and TM – One stop shop of all AML solutions
Drafting of policy and documentation reviews, providing realistic solutions required to mitigate risk, equip You with wide array of service providers list better suited for Your AML needs, document and report the overview and analysis to maintain consistent overall efficiency – in all corners of AML including but not limited to CDD/EDD, Screening and Transaction monitoring process